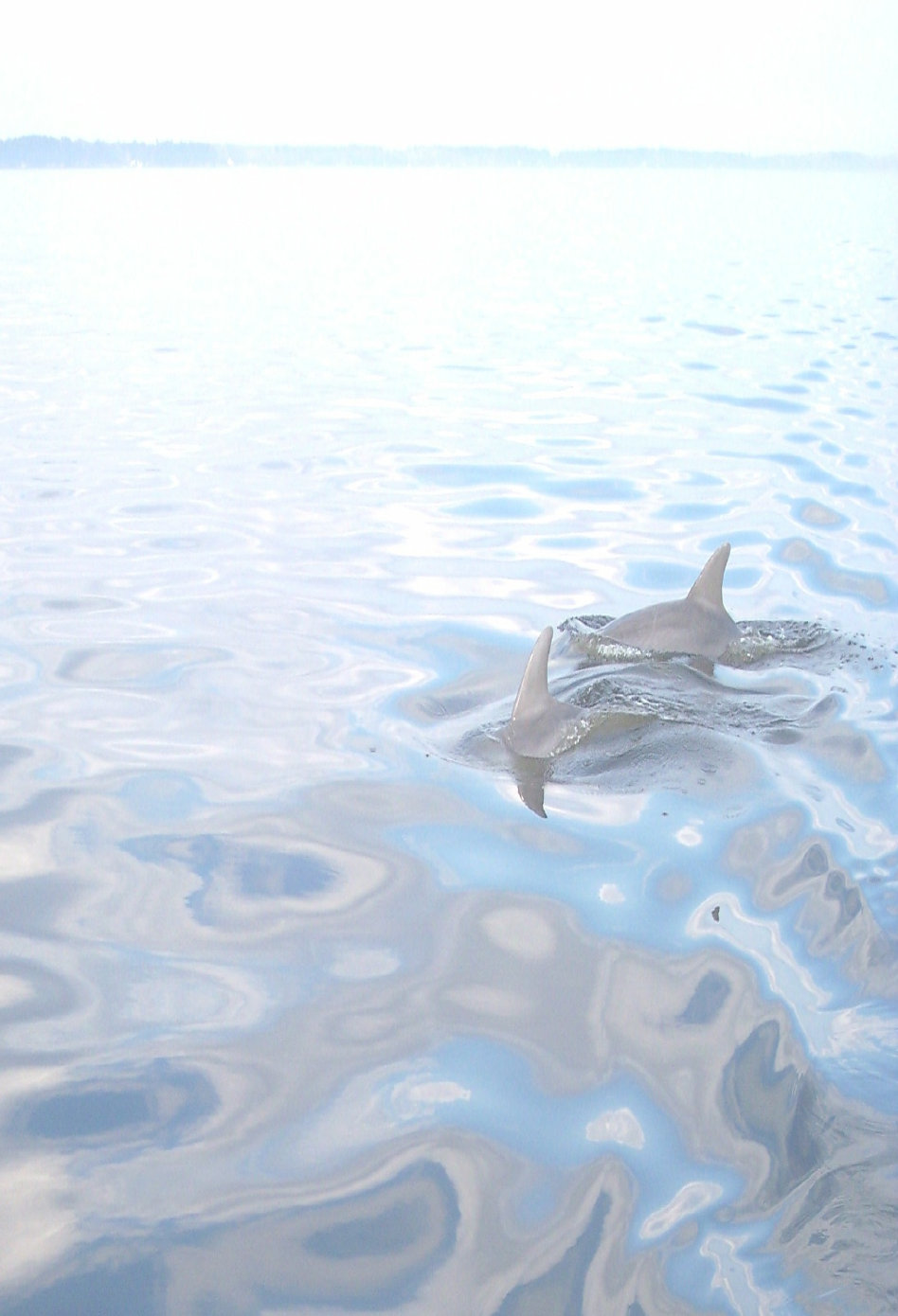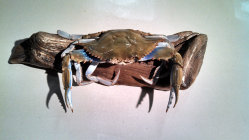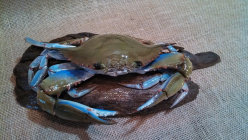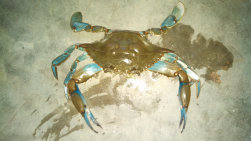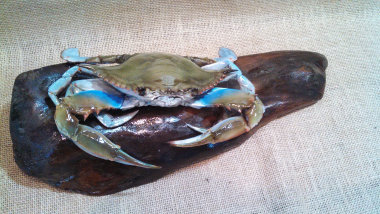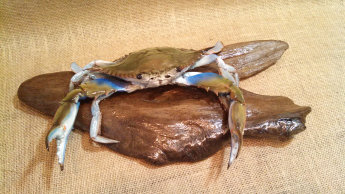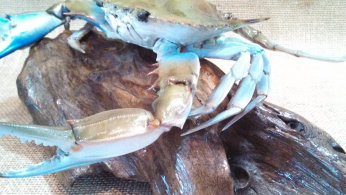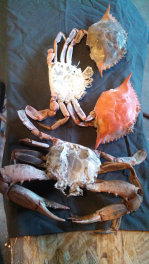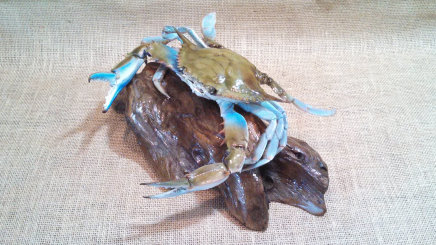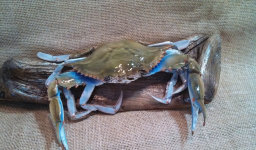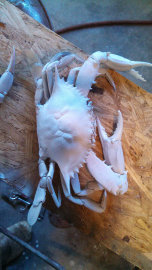 NC BLUE CRAB
Crabs start at $110 depending on the size of the crab and what it is mounted on.
These crabs are cleaned of their meat and dried out.
Airbrushed white and then seven other colors added. Along with a special clear coat to protect them.
This is a actual live crab..compare..
Call and put your order in to today.
252-945-0189 ,Conway Potter.
Hang them on a wall or display them on a table.
Allow three months to mount a crab freshly cought.